Last week marked an important milestone in the development of the 1 Million Cups program. For the last year, each city's weekly 1 Million Cups event has been run by our community organizers, a team of volunteer entrepreneurs. That's right people, VOLUNTEERS! Our community organizers are some of the most talented, creative, genuine, and collaborative entrepreneurs on the planet. In addition to being the thought leaders in grassroots entrepreneurship in their communities, they hold down day jobs working with or running startups. With all that brainpower at our disposal, we knew we had to get all of our community organizers together in Kansas City to plan for the future of 1 Million Cups as it continues to grow.
1 Million Cups has grown to serve 20 cities this year. We're educating 36 entrepreneurs on a weekly basis, before thousands of attendees all around the country. Our events by themselves are powerful, but equally importantly, we're creating a community of communities. Together, we're creating the most dynamic and diverse startup community in the world. We're even creating a way to take our education of entrepreneurs to the next level, by creating a network that will encourage the transfer of knowledge between communities and help startups that are ready to scale learn how to take the next step.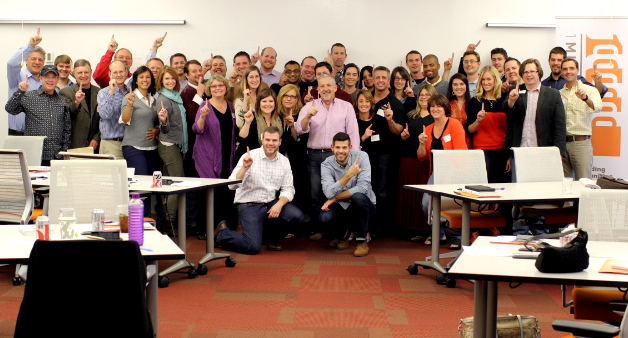 That's where our community organizers come in. We've been using a distributed franchise model to deliver the program to date, but behind the scenes, we're working tirelessly to build the networks necessary to connect communities of entrepreneurs. That's exactly what happened at our first 1 Million Cups Organizer Summit. Community leaders worked together to create more value for the entrepreneurs they serve through education, collaboration and feedback.
In other words, the summit marked a turning point in the 1 Million Cups program. As the founder, there was nothing better than seeing first-hand the passion that our community organizers have for this program. The energy in the room–the exchange of ideas–was palpable this weekend. I think we all walked away from our first get-together with a sense that in cooperation with each other, we could truly change the landscape of entrepreneurship. I couldn't be more excited for the future of 1 Million Cups.