There is one consistent asset all successful entrepreneurs have in common–a pivotal mentor. For every other resource that helps an entrepreneur turn their dream into a venture, a mentor who helps to make a connection, point out an unseen pivot or lend an intellectual ear is crucial and mandatory along the way.
Join us (@KauffmanFS) and the U.S. Small Business Administration (@SBAgov) on Twitter for our fifth Twitter Chat as we discuss why every entrepreneur (and especially Millennial entrepreneurs) needs a mentor.
We'll tackle the qualities that make a good mentor, how to get the most out of your relationship and more. The one-hour chat begins at 12:00 p.m. CDT. Questions will be tweeted out from @SBAgov and retweeted by @KauffmanFS. Participate in the chat by following us and the hashtag #MillennialTreps on Twitter.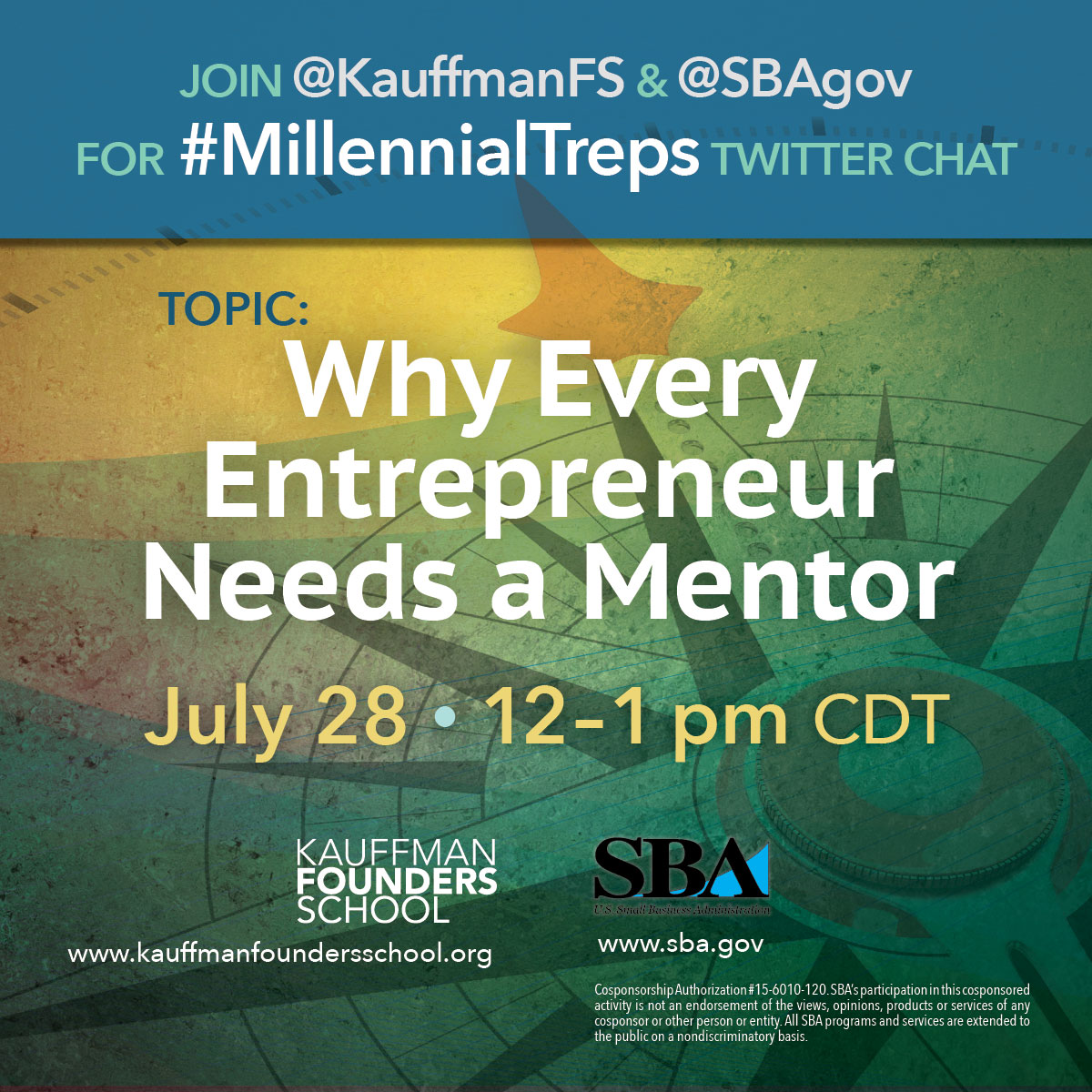 Take a look at the other topics we've covered in our previous #MillennialTreps Twitter Chats:
Pitfalls in Hiring, Ways to Motivate a Team Arise in Twitter Chat
Millennials Twitter Chat Raises Questions of Credibility, Preparation and Hurdles When It Comes to Financing a Venture
Millennials Twitter Chat Discusses Relevance of Business Plans, Whether to Co-found or Not
Twitter Chat Ignites Discussion Around Obstacles Facing Millennial Entrepreneurs